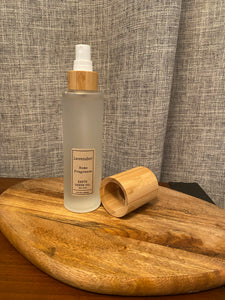 Our luxury home fragrance comes in a 4oz. frosted, glass bottle + bamboo top. 
Made with limited - high quality ingredients, concentrated for a long lasting scent.
Clean and free of toxic ingredients, making them safe for your home.
Offered in all of our scents, it's sure to elevate any space in your home.
All of our vessels/bottles are hand selected with the intention of repurposing later.